Posted on February 3rd 2006 in
Artists
,
Europe
A new street in a residential area of the city of Almere in the Netherlands has been named after the legendary Donald Duck comic book artist Carl Barks.
The neighborhood has many streets named after comic books, comic artists and comic characters. Carl Barks seems to be the only non Dutch (or Belgian) name.
Here is a map from Map24.com.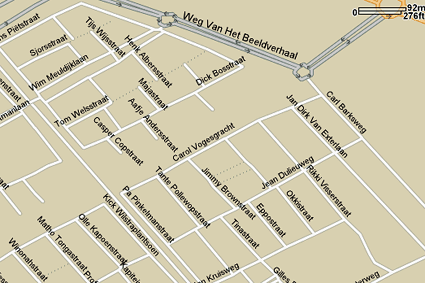 Thanks to Harry Fluks for pointing this out on the Disney Comics Mailing List.