Posted on February 12th 2006 in
Disney parks
The Disneyland resort in California is changing it's smoking policy from March 1st; all hotels will become non-smoking. At the resort an average of no more than two requests per day come in for smoking rooms.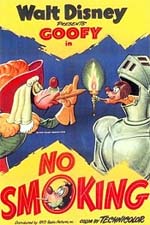 At Walt Disney World in Orlando there are no plans yet to switch all hotel rooms to non-smoking, but smoking is already not allowed in around 95% of their 24,000 rooms in 22 hotels. Both U.S. parks allow smoking only in designated areas in the theme parks, which is also the rule in Tokyo Disneyland and Hong Kong Disneyland.
Disneyland Paris' two theme parks, however, allow smoking everywhere outdoors, except in lines for attractions.
All Disney hotels outside the United States have rooms for smokers.