Posted on April 14th 2006 in
Americas
,
Disney comics
,
New Titles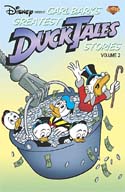 Following the DVD release of Disney's DuckTales television series, Gemstone Publishing in the United States is releasing two special trade paperbacks titled Carl Barks' Greatest DuckTales Stories.
The two 144-page books collect the vintage Carl Barks Uncle Scrooge adventures that were adapted to animation for DuckTales.
The first volume includes "The Lost Crown of Genghis Khan", "Land Beneath the Ground", "The Lemming with the Locket" and more. The second volume includes "Giant Robot Robbers", "The Golden Fleecing", "The Horseradish Story", "The Status Seeker", "Tralla-La" and more.
Each book will sell for $10.95. The first issue is scheduled for release in May, and the second one for July 2006. Disney comics from Gemstone are available from Gemstone Publishing, Walmart.com and Amazon.com.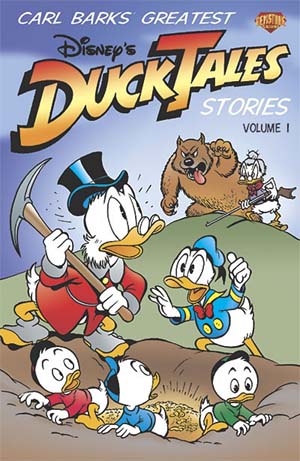 Source: Scoop: Rosa, Barks, Gottfredson & Scarpa Salute Summer