Posted on November 7th 2006 in
Disney comics
,
Europe
,
Publishers

Ten-part fantasy series Wizards of Mickey started in early October in Italian weekly Topolino ("Mickey Mouse") magazine, and now the official website of the series (www.wizardsofmickey.com) features past chapters of the serialized story as free downloads! Putting stories online for free is an unprecendented event in Disney comics history!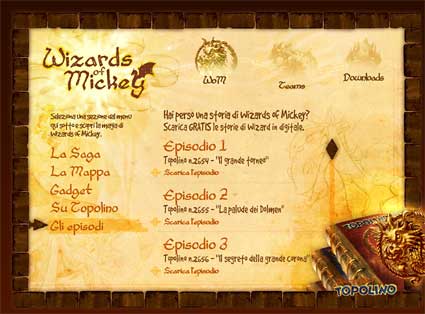 To download the stories (in PDF format) take these steps:
Go to www.wizardsofmickey.com
Click on the WoM icon
Click on Gli episodi
Then select the episode you want to download. Currently there are 4 episodes available.
Here's a page from the first chapter: