Posted on April 27th 2008 in
Disney comics
,
Events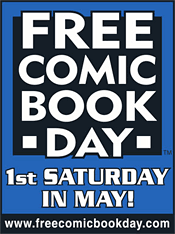 This Saturday, May 3rd, is Free Comic Book Day. This annual event is a great opportunity to introduce your friends and family to the world of comics as many comic book stores across North America and the world will hand out comics totally free! There will be over 40 different free comics this year, including the annual contribution by Gemstone Publishing, publisher of Disney comics in the United States. This year's free Disney comic is all about Duckburg's most famous inventor: Gyro Gearloose.
From the website: Scrooge and Launchpad join their gadget-man pal for a book full of inventive adventure! Gyro creates a super cheese in Carl Barks' and Don Rosa's "Pied Piper of Duckburg"; a money rescue system in "Cave of the Winds"; and several awesome — but not quite uncrashable — planes in William Van Horn's "All Quacked Up!"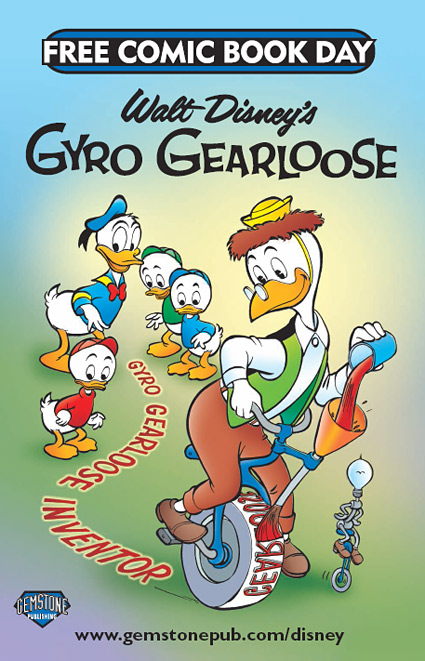 You can download a few sample pages of this Gyro Gearloose issue here.
You can check this page for participating stores.