Posted on July 23rd 2008 in
Americas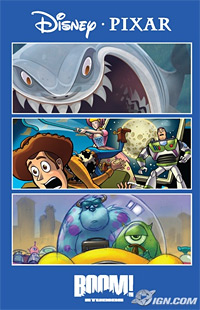 BOOM! Studios and Disney Publishing Worldwide have announced today that they will bring brand new stories based on characters from Disney Pixar's animated feature films to the comic book medium. The comics will feature characters from Toy Story, Finding Nemo, The Incredibles and WALL*E.
"Today, American comic books are aimed primarily at an older readership. Comics produced for an upcoming generation of readers are scarce – and BOOM! Studios aims to do something about that," said Waid. "There will be comics for kids again!"
The first of these new comics are scheduled to be released by the end of this year.
More: