Posted on March 29th 2009 in
Disney comics
,
Events
,
United States
It looks like Gemstone Publishing will no longer be making any new Disney comics in the United States. The news comes after it was revealed last month that owner Steve Geppi is facing financial problems. Gary Leach, who has been doing art and editorial work for US Disney comics for over two decades, reported on the DCML yesterday that "Gemstone is not renewing the Disney comics license, and won't be putting out any more issues". This sad news means the end of Disney comics in the United States, at least those with classic Disney characters like Donald Duck and Mickey Mouse. Gary added that "Disney is looking for someone else to take the license" and he believes that they do have some candidates, although nothing is nailed down at this point.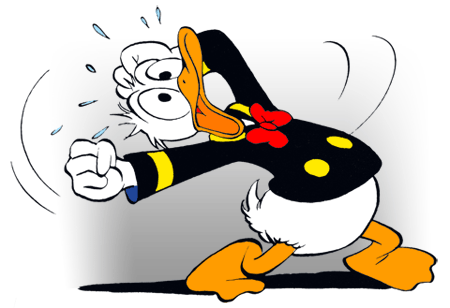 I am very saddened by this news and will miss the wonderful Disney comics that Gemstone produced in the last years. Since starting in 2003, Gemstone has released a total of 280 Disney comics. The run includes 65 months worth of Walt Disney's Comics & Stories and Uncle Scrooge, their prestige format titles which featured new European material as well as classics by Carl Barks and others. The last two issues came out in November 2008; Walt Disney's Comics & Stories 698 and Uncle Scrooge 383 are still available on Amazon here and here.
Gemstone took over the license in June 2003 from Gladstone Publishing after an absence of Disney comics in the United States of 4 years. Now we are about to enter another period without classic Disney comics in the United States. I hope that Disney will soon find another publisher to take on the challenge and that Gemstone's staff will be able to continue their amazing work there.