Posted on June 9th 2009 in
Anniversaries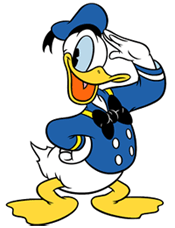 The world's most famous duck turns 75-years-old today, and the temperamental duck is aging well!
Donald Duck made his debut on June 9th, 1934, in the animated short The Wise Little Hen, in which Donald and his friend Peter Pig try to avoid work by feigning stomach aches. Since then Donald has appeared in over 150 cartoons, 21 video games, several feature films and most importantly thousands of comic book stories.
It was famous comic book artist Carl Barks, nicknamed The Duck Man, who gave Donald a place to live (Duckburg), an extended family (Uncle Scrooge, Gladstone Gander), friends (Gyro Gearloose) and foes (The Beagle Boys). Barks' impressive body of work, over 500 duck stories, are still reprinted in weekly and monthly comic books around the world. They form the basis of Donald's huge popularity in countries like Denmark, Finland, Germany and Italy — and his work has inspired new artists to create new comic stories in Barks' tradition.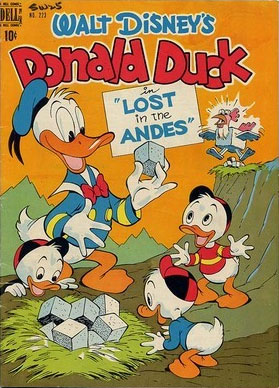 One of Barks' most popular stories of all time: Lost in the Andres (1949)
In Germany, Donald's birthday is being celebrated with three special issues (pictured below), including 75 Jahre Donald Duck Superstar, a 112-page hard cover special edition (for sale here) featuring stories by some of the best Donald Duck artists including Carl Barks, Al Taliaferro, Don Rosa and Daan Jippes.
In the last few weeks Donald Duck has been at the center of a mini-series called Where is Donald?, written by Sweden's Stefan Printz-Påhlson. In the multipart comic story, which is being published across Europe in weekly Donald Duck magazines this month, Donald Duck vanishes when an experiment from Gyro Gearloose goes horribly wrong. An explosion at Gyro's lab makes Donald disappear and at the same time the electricity in Duckburg and the rest of the world goes down, causing widespread chaos. The stories are being published to coincide with Donald's 75th anniversary: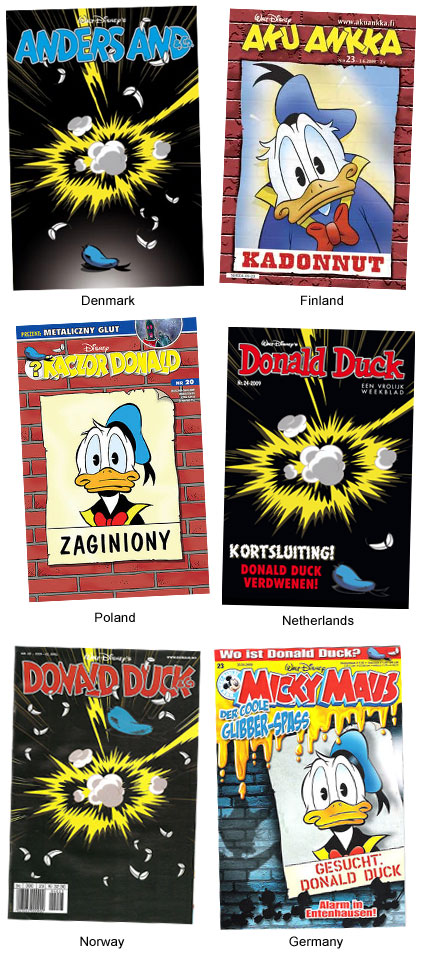 The folks at Gemstone Publishing had planned an anniversary issue as well: Walt Disney Treasures: Donald Duck 75 Unlucky Years. Unfortunately this book will never see the light of day, unless a new publisher (Boom! Studios?) will pick it up.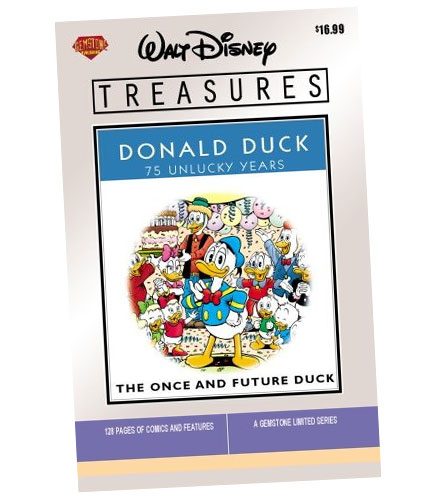 Other countries too are celebrating Donald's anniversary. In Indonesia the local publisher of weekly Donal Bebek has released a huge jumbo-sized special issue with Carl Barks' 1995 beautiful oil painting Surprise Party at Memory Pond on the cover (see photos here).
(If you know of any Donald Duck anniversary issues in your country please send me a scan and I will publish it here!)