Posted on June 19th 2009 in
Publishers
,
United States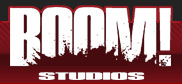 I just returned from a rather disappointing trip (we drove to Florida to see a space shuttle launch that was canceled) and came home to some awesome news that has me all cheered up again. According to reports on comiXtreme and Bleeding Cool there's an ad in the latest Previews catalog from Diamond Distribution for new Disney comics by Boom! Studios!
This confirms last month's rumor and it means that Disney comics starring classic characters, including Donald Duck, Mickey Mouse and the gang, will soon return to the United States. The news comes just months after it became clear that Gemstone Publishing, who ran Disney comic titles from 2003 till the end of 2008, lost its license due to financial problems. The quick turn-around on this is impressive, especially in these economically tough times. Negotiations with Disney Publishing Worldwide must have gone very well for them to win the license this quickly. Last time it took several years for a new publisher to pick up the license (Gladstone's run ended in 1999 and Gemstone started in 2003).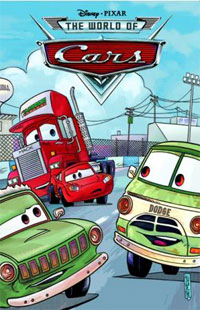 Boom! Studios already had the license to publish comics based on characters from Disney/Pixar's animated feature films. The first issues of Cars and The Incredibles, featuring original new stories, came out in March and quickly sold out. Now Boom! Studios can add a whole range of new titles to their line-up. The first new issues to be released in September are Walt Disney's Comics & Stories #699 and Mickey Mouse & Friends #296, but more titles will be announced in the coming months.
Boom! is continuing Gemstone's numbering of these established titles, but its format will be totally different.
Walt Disney's Comics & Stories was turned into a 'prestige format' by Gladstone in 1995 and has remained that way since: high quality books with classic reprints and hard-to-find stories mainly targeted at collectors. As a long-time collector of Disney comics I loved this kind of stuff, but one could argue whether this format has any means of real success in a market with a limited number of Disney comic fans like myself. And most importantly, Gemstone's issues of WDC&S sold for $7.99 and was only available by subscription, in specialized comic book stores and online. The famous series started in 1940 and was once the best selling comic book in the United States, with a monthly circulation of over three million copies in the 1950s, but those issues were 10 or 12 cents a piece and were targeted at kids, not collectors (sure there has been inflation since then, but 10 cents in 1955 had about the same buying power as 80 cents today, so relatively speaking those comics were way cheaper back then).
It looks like Boom! is completely abandoning the collector's concept and going a different route. The first new issue of Walt Disney's Comics & Stories will have only 24 pages and will sell for $2.99, the same price and size as its Pixar titles. And that's not all, it will have the first part of an Italian-produced multi-part series titled Ultraheroes. These three-tier stories (stories with three rows are usually used in smaller pocket-sized books, while full-sized comics have four rows) aren't anything like the material that has been published in WDC&S in recent years. Ultraheroes is a series with a total of 240 pages, so it looks like this is going to be the new style of WDC&S for at least its first 10 issues. You can download all chapters of Ultraheroes in Italian from Disney.it.
A similar series, also created in Italy, is being planned for the first issues of Mickey Mouse & Friends, namely the 266-page multi-part series Wizards of Mickey, which first ran in Italian weekly Topolino in October 2006. This too is a 10-part series, but at only 24 pages in each Boom! issue this will likely extend beyond 10 months. You can also download these stories in Italian from wizardsofmickey.com (go to WoM and then Gli episodi).
I'm a bit surprised at the choice of Ultraheroes for Walt Disney's Comics & Stories and would have personally found this more appropriate in the Donald Duck & Friends series, but I am still very excited about this relaunch and can't wait to see how it works out.
I am especially curious to see how Boom! plans to distribute these new Disney comics for kids. A criticism often heard about Gemstone was that their comics were not easily available. Disney comics in Italy like weekly Topolino for which stories like Ultraheroes and Wizards of Mickey were made, are immensely popular (although those two stories are actually considered not to be so good), but then again you can buy Topolino and dozens of other Disney titles at almost every street corner. Will Boom! finally manage to get their comics into regular stores in the US? I hope so!
Then there's the number of pages. 24 pages is very low. I own many Disney comics from around the world and not many are as thin as 24 pages. I have the first issues of Boom's The Incredibles and Cars here and they look and feel very thin indeed. If you consider the letters column and ads then there are not many pages left for comics. Once again if you look at Topolino in Italy, these weekly comics have 180 pages and sell for €2.20. That is 30 times more pages per month and roughly 7 times more pages for the same price. It is too bad the American market is so different.
Here's a full description of the next two issues:
WALT DISNEY'S COMICS & STORIES #699
(W) Riccardo Secchi (A) Stefano Turconi
One of the longest-lived, greatest comics in history comes to BOOM! Studios! A direct market event — the title that was host to Walt Disney's most cherished characters that helped build a decades-spanning global empire, originally launched in 1942, has come to BOOM! Kids! Ever wondered what would happen when all the superheroes of the Disney comics universe star in an epic clash against all the super villains with the fate of the world at stake? Join The Duck Avenger, Super Goofy, and the man himself Mickey Mouse for an all-new team of heroes, an all-new era in Disney publishing! (C: 0-0-1)
24pgs, FC SRP: $2.99
MICKEY MOUSE & FRIENDS #296
(W) Stefano Ambrosio (A) Lorenzo Pastrovicchio
First BOOM! Kids issue! One of the longest-lived, most-successful comic book series in the industry's history comes to BOOM! and brings a little magic — presenting Wizards of Mickey! Student of the great wizard Grandalf, Mickey Mouse hails from the humble village of Miceland. Allying himself with Donald Duck and his pet dragon named Fafnir, and team mate Goofy, Mickey's come to the great tournament to get his revenge on Peg Leg Pete, who has stolen the Rain Crystal from Miceland! Join Mickey Mouse and his friends on an epic tale of magic and wonder! (C: 0-0-1)
SC, 24pgs, FC SRP: $2.99
(via DCF)