Posted on December 17th 2009 in
Digital Comics
Just a quick note that Disney DigiComics have launched on the PlayStation Network today for the PSP (PlayStation Portable). You can view the available Disney comics here. Most of them are $0.99 each, but there seem to be some free ones too.
I received the following email in my inbox this morning. Check it out, there's pictures of Wizards of Mickey and X Mickey in there!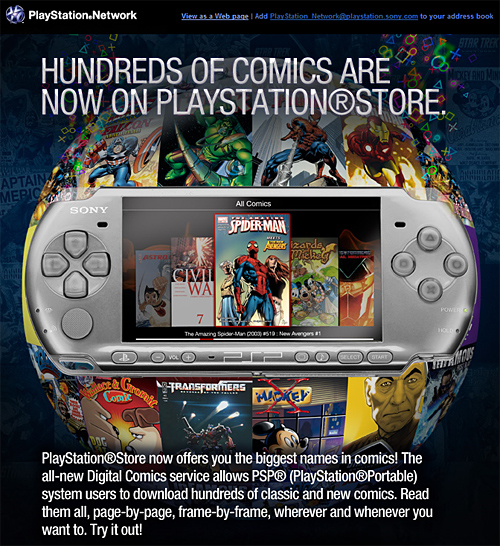 Sony's comics website is available in the following countries: Australia, Germany, Spain, France, Ireland, Italy, New Zealand, Austria, South Africa, United Kingdom and the USA. I haven't tested yet if Disney comics are available in each country, but this is quite a big launch.