Posted on July 25th 2010 in
News
,
United States
Fantagraphics Books announced at the Comic-Con today that it has partnered with Disney to publish a complete collection of Floyd Gottfredson Mickey Mouse strips. The books will reprint all of the legendary artist's Mickey Mouse daily newspaper strips from 1930 to 1975, in chronological order.
On Techland.com publisher Gary Groth commented: "There was a Sunday strip, but it wasn't part of the continuity. We're going to do the dailies for now, and then I think we'll probably go back and do the Sundays. The dailies were continuity, six days a week. […] This is a dream project, just like "Peanuts" was. I think it's the last truly great, masterful strip that has not been reprinted.
He wants to publish the comic strips uncensored: "I think I've persuaded them [Disney] to allow us to reprint it in its original form. There's some sensitive material–material that would be considered racist today, and should have been but wasn't considered racist then. My plan and my hope is to reprint it exactly as it was, with some explanatory text for a modern audience. I want to keep it intact." (Read more)
Fantagraphics has described the project as their biggest initiative since their complete reprinting of Charles Schulz's Peanuts began. Publication of the Gottfredson collection will begin in May 2011.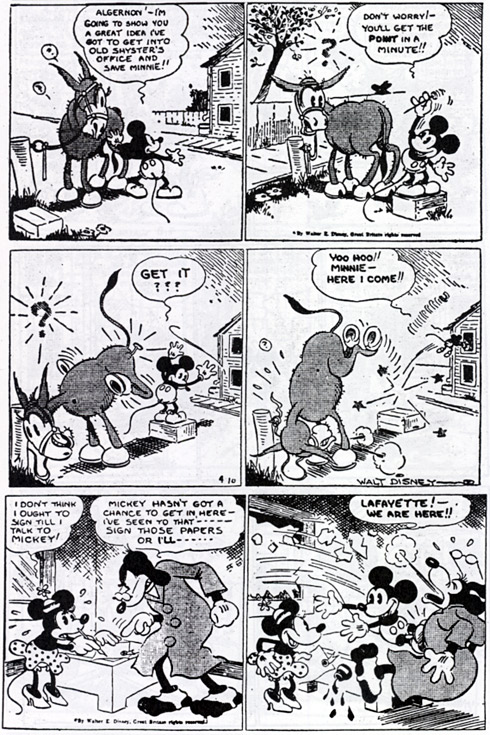 Scene from Death Valley (1930)