Posted on January 3rd 2011 in
New Releases
,
United States
Fantagraphics announced today that is planning to release a complete library of Carl Barks' stories starting this fall. The hardcover books will contain approximately 240 pages each and will come out twice per year. The retail price will be $24.99. An estimated 30 volumes will be needed to publish all of Barks' work, making this a 15-year project!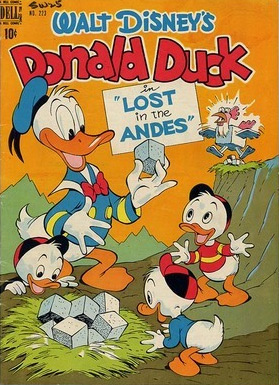 All volumes will collect the Duck Man's work of 6,000 pages in chronological order, but the volumes will not be released in order. In this interview by Robot 6 the publisher's co-founder Gary Groth explains that they'll start with 1948 and that the first volume will be called "Lost in the Andes", featuring one of Barks' most popular stories. The second volume to be released will be titled "Poor Old Man", featuring the first Uncle Scrooge story, and covering the period from 1952 to 1954. This way some of Barks' best work is available first in the series. Eventually, once they publish all of them, fans will be able to put every book in chronological order on a shelf.
At the Comic-Con last year Fantagraphics announced that it had partnered with Disney to publish a complete collection of Floyd Gottfredson Mickey Mouse comic strips. The first volume of that series is slated for release in May 2011 and can now be pre-ordered on Amazon.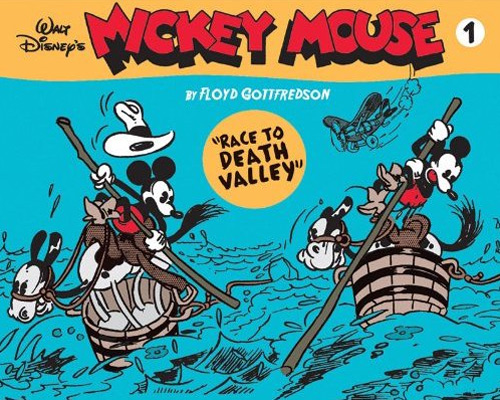 Fantagraphics Books is known for other classic comics collections, including The Complete Peanuts, an ambitious 12-year project that reprints every daily and Sunday strip of Charles M. Schulz's Peanuts.
For more information about this exciting new project check out this article at Robot 6.