Posted on June 20th 2009 by Amy in
Disney
,
Personal
,
Videos
The last two times we were in Orlando, we picked up these catnip toys. Arby and Alex both loved them so much.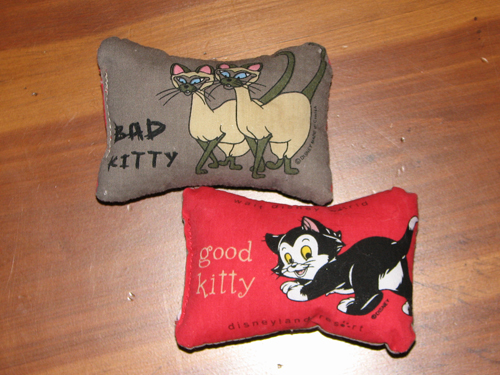 We'd gotten them catnip toys in Holland but they were totally not interested – for them it was the American stuff or nothing.
Last week we spent an afternoon at Downtown Disney. We looked for the Good Kitty / Bad Kitty nip toys but could only find these new ones.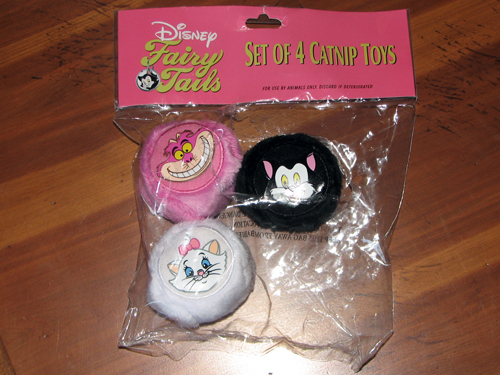 We're still unpacking from the trip and these were sitting in a bag downstairs. I noticed Arby rooting around in the bag – when I checked, I found the toys. We'd forgotten about them so Arby found them himself!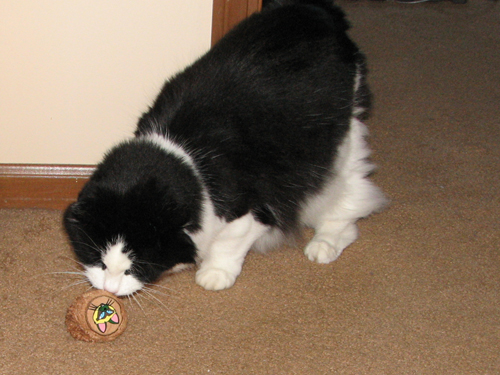 It's still good stuff. Disney catnip is the best!