Posted on August 1st 2010 by Arthur in
Chicago
,
Movies
Today we went down to Chicago again to see more of the filming of Transformers 3. This time we saw a huge action scene with explosions, lots of gunfire and a bus and cars flying in the air. We also got good looks at Shia LaBeouf, Michael Bay, Josh Duhamel and Tyrese Gibson. Today's action took place on E Wacker Drive between State and Wabash. We had a great place to stand across the river from the action, where hundreds of people had lined up to see some of the movie magic.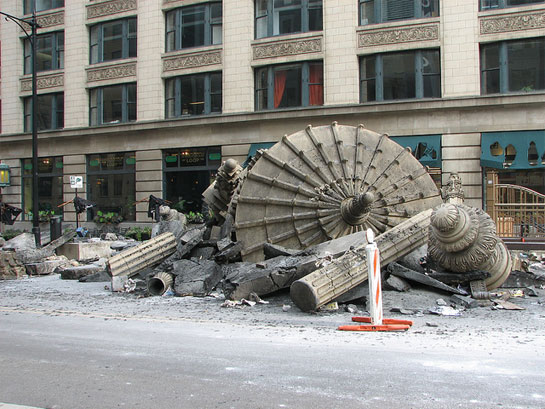 Some impressive set pieces as if they had fallen off the building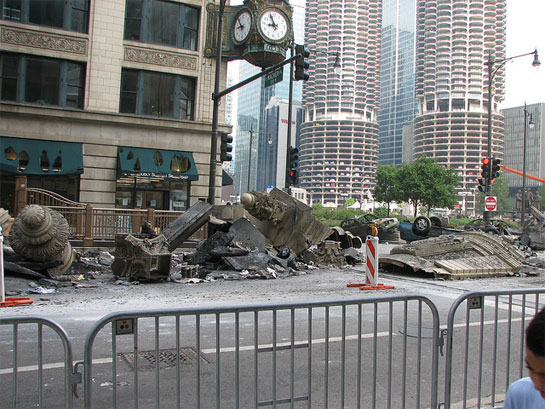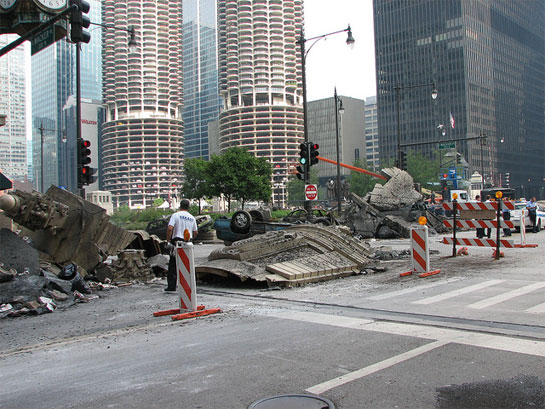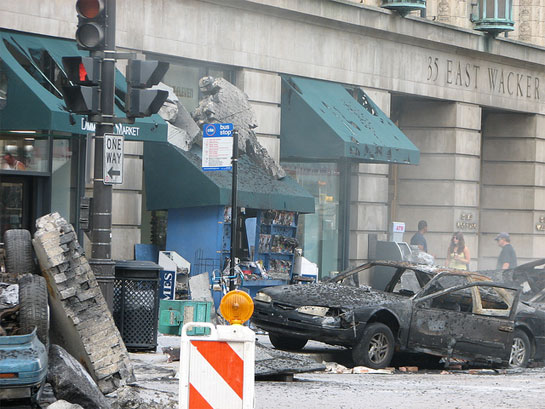 Note the damaged awning and the destroyed news stand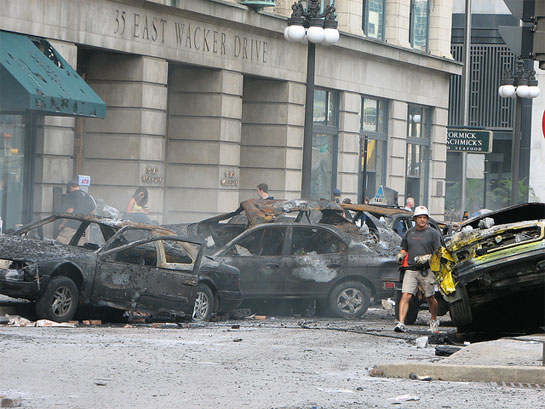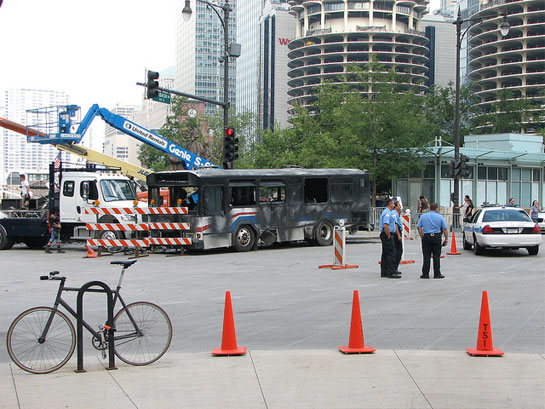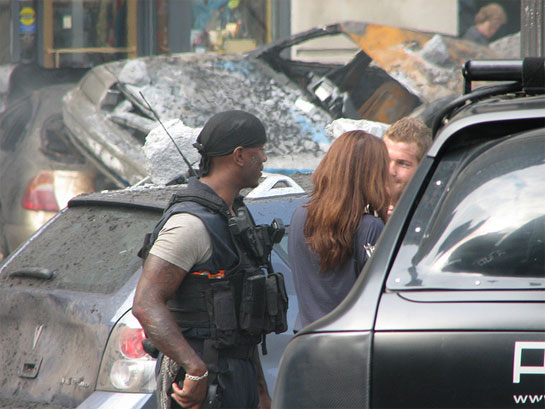 Tyrese Gibson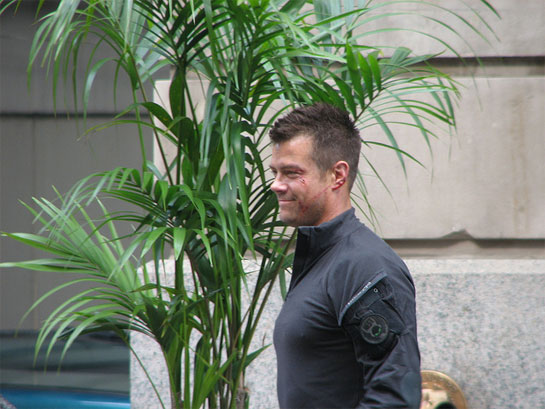 Josh Duhamel, who was limping around the set today after injuring himself yesterday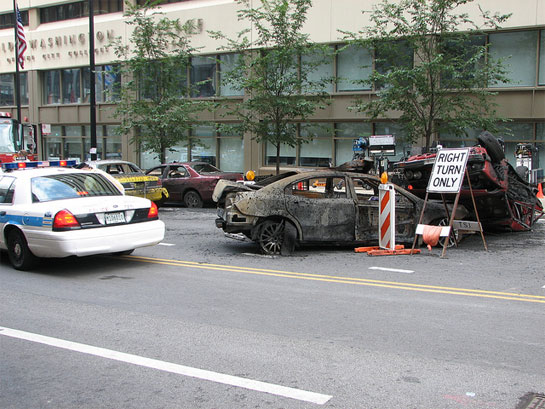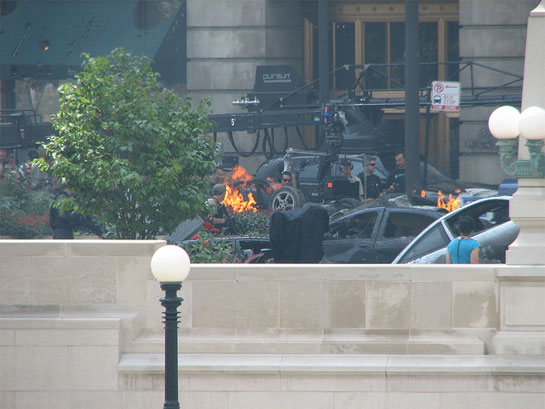 Here's a video (from someone else) of the action scene we saw: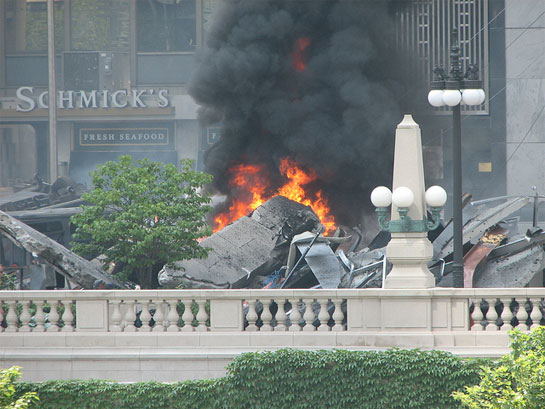 After the explosions there was a huge fire and a fire truck came immediately to put it out.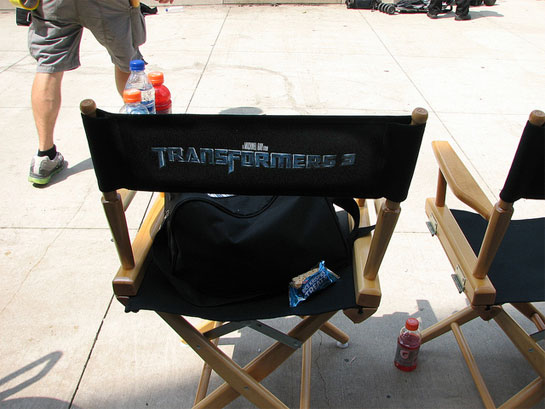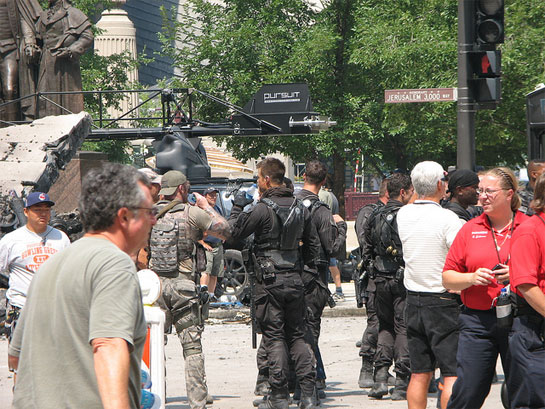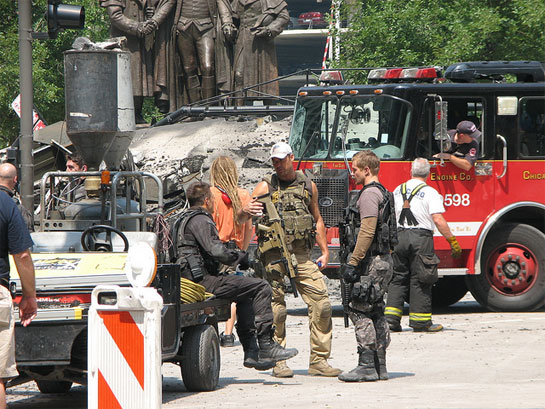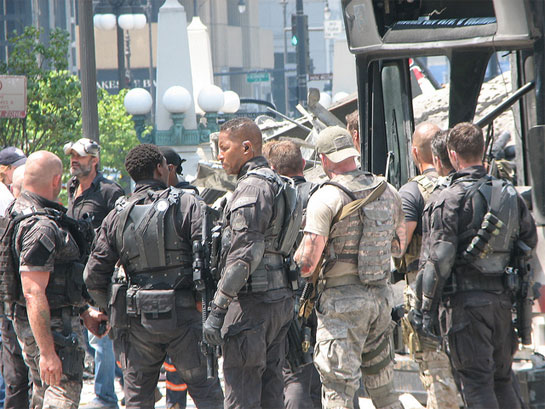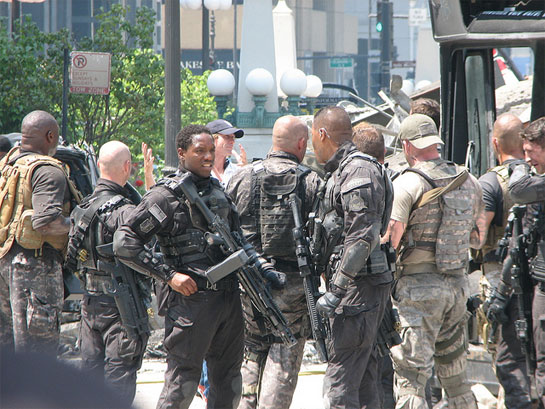 You can see director Michael Bay in the background here directing the soldiers.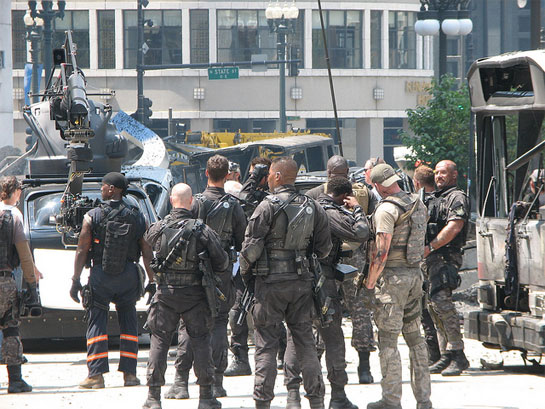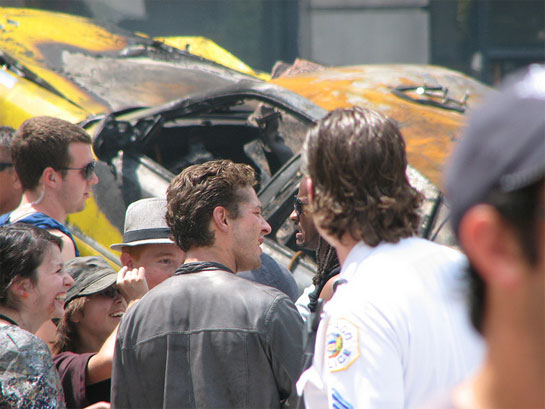 We saw Shia LaBeouf from pretty close this time, but only got pictures from the back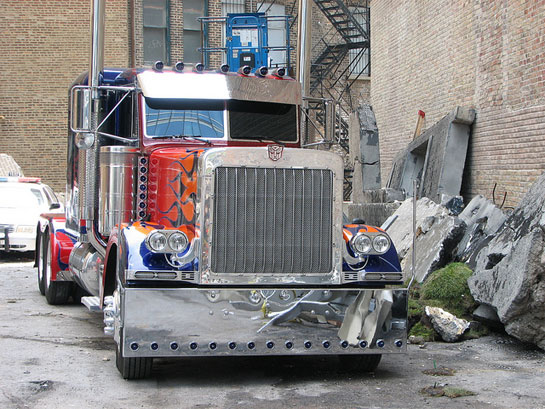 Optimus Prime was parked in an alley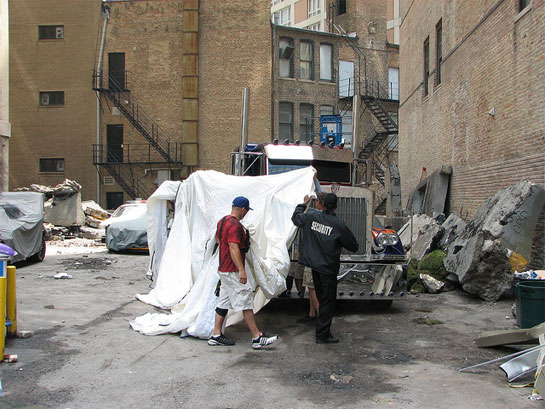 Under protest from the crowd workers cover up Optimus Prime to keep him shiny